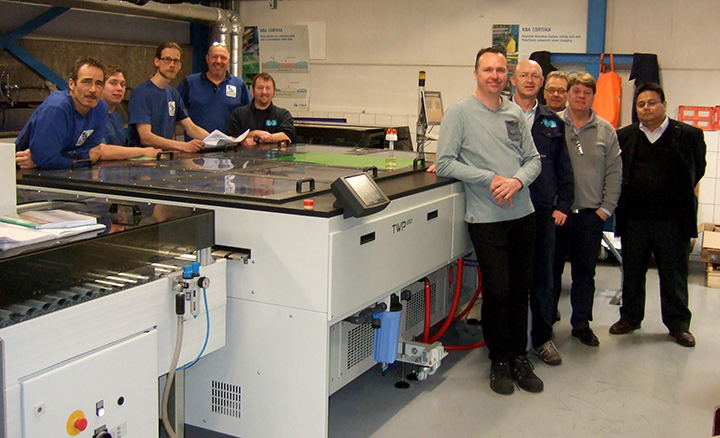 First TWP 1250 News Installation
February 2017 saw the installation of the first TWP 1250 News into Rodi Media in The Netherlands, accompanied by HEIGHTS Product Specialists and key personnel from Toray.
The TWP 1250 News Toray Waterless Plate Processor has been designed and built to address the demanding requirements of newspaper production, and leads the market for heavy duty demand applications and high quality processing. The unit features an extended pre-treatment bath for faster throughput speeds and a high capacity (auto switching) filtration system on the wash and after treatment (dye) sections to eliminate costly down time, a 'major benefit' to the Newspaper Industry.
Developed specifically for the Toray Waterless Newspaper Plate, the TWP 1250 News will provide optimum plate cleanout for consistent, reliable, high quality results, plate-after-plate.
The installation process at Rodi Media was rapid with the machine going into full production after just one day of installation and set-up. After 2.5 days of running, the machine had output 1100 plates.
Rodi Media replaced one of their older lines with the TWP 1250 News, each line producing upwards of 500 plates per day. It is understood that the customer is extremely impressed with the machine, and after a period of validation they will be looking to replace the remaining lines with TWP 1250 News Processors.
The installation and test period has generated a lot of interest amongst Toray plate dealers and other newspaper sites. Progress is being closely monitored by a number of organisations with a view to adopting the TWP 1250 News for their own facilities.
Contact us now for more information.