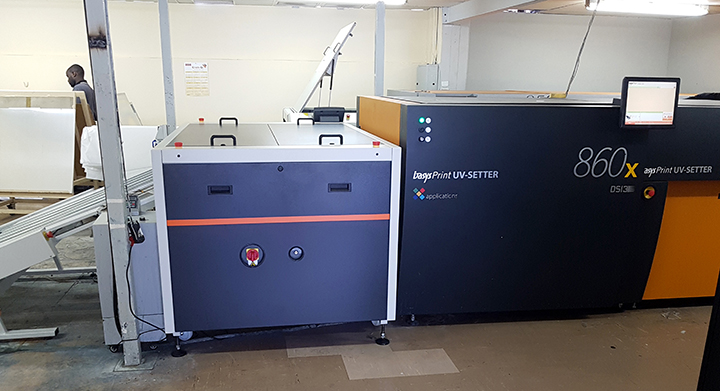 Titanium 125T
2016 saw the launch of the new Heights Titanium Conventional/Thermal Plate Processer at Drupa. Titanium is a hybrid of the very successful Bora and Aztec platforms. The unit is suited to installations of medium-to-heavy throughput with 24/7 operation and minimal downtime.
Following Drupa, Heights has seen the Titanium installed by many of our fully trained Dealers into forward thinking print houses.
Thunderbolt Solutions in South Africa is one such Dealer who has recently completed a successful install of a Titanium 125T at Typo Printing in Johannesburg. The Pre-Press Manager at Typo, Armand, states, "We are very pleased with the build quality, ease of installation and service of the machine. The simple operation is helpful for our Staff, and the day-to-day management of the developer and replenisher is excellent. We are over the moon!"
For more information about the Titanium, contact our Sales Office.