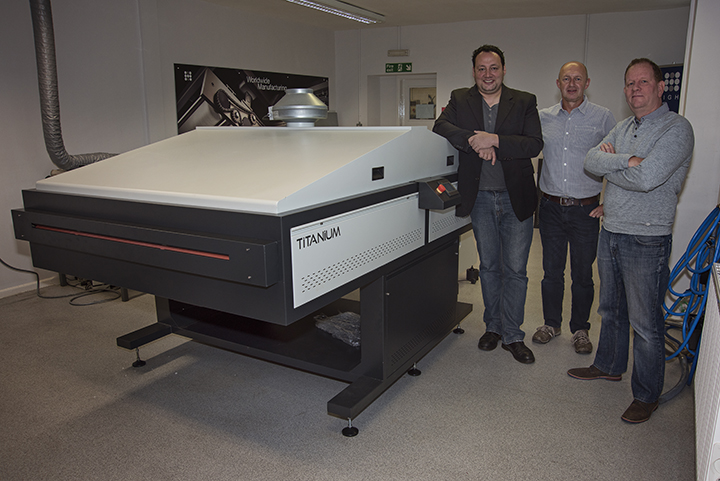 Titanium PBO
Personnel from Fujifilm EMEA were the latest visitors to our UK Showroom and Training facility. Michael Nickel and Dion Liebregts were with us for 2 days to receive training on our Titanium PBO (Post Bake Oven). They are pictured here with Mark King (centre) our Litho Product Manager.
Fujifilm will be launching the Titanium PBO to their distributors next month as part of a complete baking line solution.
Email us now for more information on the Titanium PBO.